Over the years, boudoir photography has become incredibly popular to celebrate and record one's private and sensual essence. These images highlight the subject's beauty, confidence, and vulnerability and depict the human form.
In addition to the technical aspects of the camera, providing a cozy and attractive environment that lets the subject shine is the secret to excellent boudoir photography.
This article will help you set up a favorable environment for beautiful and empowering photographs if you're interested in learning more about the art of boudoir photography and how to take boudoir photos yourself.
Favorable Environment for Beautiful Boudoir Photos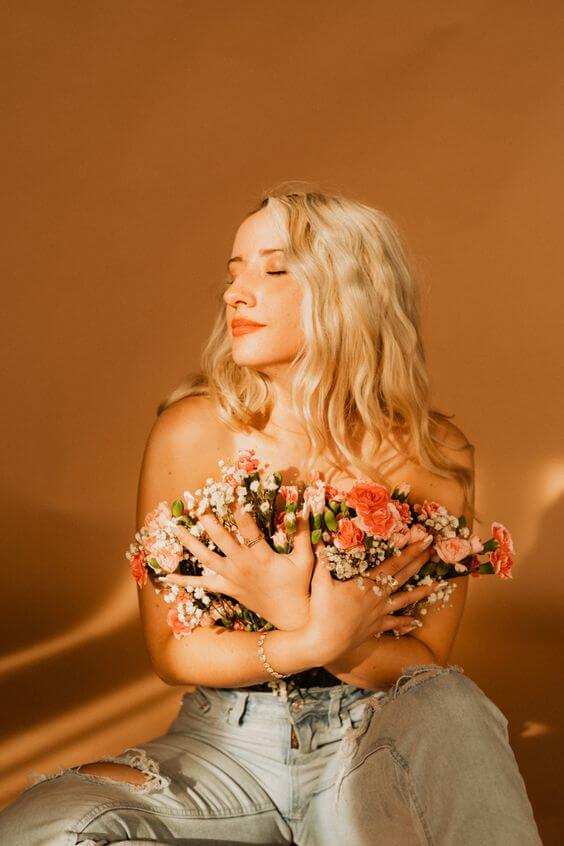 1. Pick the Right Site
Choosing the right site is essential to establishing a cozy, intimate atmosphere. Select a location that is quiet and uncluttered. Ideal bedrooms should have neutral backgrounds and shooting, diffused lighting. In Boudoir Photography, natural lights are your friend since they help the subject's complexion take on a gentle, beautiful glow.
2. Lighting is Important
Lighting is essential for all photography, including boudoir photography. Natural light is favored since it is softer and draws attention to the subject's features. If there is not enough natural light, consider using sheer curtains or softbox lights to dilute and disperse the light. Aim for soft, diffused lighting instead of harsh, direct lighting to avoid casting unpleasant shadows.
3. Create the Right Ambience
Setting the right mood is crucial for getting accurate boudoir shots. Use fragrant candles, dark lighting, and relaxing music to create a relaxing atmosphere. It will encourage your subject to relax and open up for the camera, resulting in more authentic and expressive photos.
4. Props and Accessories
Including props and accessories in your boudoir shots can give them character and depth. Soft blankets, plush cushions, and delicate materials can produce a comfortable and welcoming ambiance. To highlight curves and increase the appeal of the photographs, jewelry, scarves, and sheer textiles can be put in appropriate locations.
5. Wardrobe Choice
An essential aspect of boudoir photography is the choice of wardrobe. Encourage your subjects to dress in a way that makes them feel beautiful and confident. Depending on the desired mood, elegant robes, lingerie, and oversized sweaters can all be the perfect choices. Make sure the clothing fits properly and flatters the subject's body type.
6. Positions and Direction
You are getting attractive photos required to direct your subject through positions. Start with straightforward, comfortable poses and work up to more exciting, seductive stances. To make your subject feel confident and relaxed, communicate clearly and provide guidance. To capture sincere feelings, encourage spontaneous gestures and facial expressions.
7. Put an Emphasis on Confidence
Boudoir photography celebrates uniqueness and self-confidence. Throughout the session, remind the topic of their particular charm and beauty. Your support and positive reinforcement will help them unwind and radiate confidence, producing enthralling and empowering photographs.
8. Image Editing and Enhancement
After the photo shoot, give the pictures some extra attention. To get the desired look, adjust the lighting colors and contrast. Remember that minor improvements are essential, and work to maintain the photograph's originality while boosting their attraction.
Conclusion
Creating your boudoir photos may be an enjoyable and empowering experience for both you as the photographer and your subject. You can take beautiful pictures highlighting your subject's beauty and confidence by creating a relaxing and pleasing environment.
You can take a series of boudoir images that are elegant and stunning by carefully considering the setting, lighting, atmosphere, outfit, postures, and post-production.
Remember that the secret to excellent boudoir photography is making your subjects feel good about themselves.
Frequently Asked Questions
Is Boudoir Photography Appropriate for All People?
Absolutely! Boudoir photography is about embracing beauty and sensuality and honoring one's individuality. All ages, genders, and body kinds are welcome. The objective is to foster an atmosphere where the subject feels confident and at ease.
What Happens if Someone Else Is a Trained Photographer? Can I Still Take My Boudoir Picture?
Yes, you can take lovely boudoir shots without being a professional photographer. Anyone can learn to shoot elegant and attractive photos with the appropriate instructions and practice. To capture sincere emotions, focus on setting up a pleasant situation, learning about lighting, and practicing poses.
How Can I Ensure the Person Getting Clicked Is at Ease During the Photo Shoot?
In boudoir photography, setting up a cozy environment is essential. Before the shoot, review the parameters and expectations with your subject. Maintain open lines of communication during the session, provide encouraging feedback, and promote natural movement. Photos with a relaxed subject will be more genuine and engaging.
How Do I Edit Boudoir Pictures without Going Overboard?
The photographs should be improved through editing while remaining authentic. Pay attention to minute changes in the lighting, colors, and flaws. Retouching too much can change the subject's natural traits. The intention is to improve the ambiance and mood without diminishing the photograph's inherent beauty.
What if I Can't Access a Studio Light or a Professional Camera?
While professional equipment might improve the quality of your images, a smartphone or a primary camera can still produce excellent results. Windows can let in mellow, aesthetically pleasing natural light. Soften the light with white bedsheets or sheer drapes for a more polished appearance.