Choosing the best camera for a music video is crucial to its visual quality and user experience. You may wonder why music videos of Taylor Swift keep you in awe, but the truth behind their exhilaration in the audience has a lot to do with the quality of the camera work.
When you have the best camera, capturing the nuances of expressions, movements, emotions, and looks of the singer will elevate the quality. In music videos, the focus is on communicating the movements as people sing and dance in all splendor, unlike films where a story is told through various characters.
Now, let us dive into the best cameras and their commendable features and strengths in making photography outstanding.
The Complex Shooting Style of Music Videos
As far as music videos are concerned, the goal of the creator is to enhance the audience experience, just like viewing a movie. Best cameras elevate the quality of the viewing experience, and the equipment will have more technical finesse, including compatibility with specific software for creating videos.
Using feature-rich cameras for music videos will help unique music video production, including images shot in the dark and a visual presentation of the singer's movements more elegant and enticing to the audience. The artistic objectives of music videos and movies are different. In both cases, the choice of camera is important as it helps to realize the creator's vision.
The shooting style of music videos is also different from traditional filmmaking methods, as spontaneous transitions are important in the former. In music videos, whip pans make rapid transitions between shots. In panning, the cameraman stays in a fixed position but moves the camera quickly from left to right and vice versa.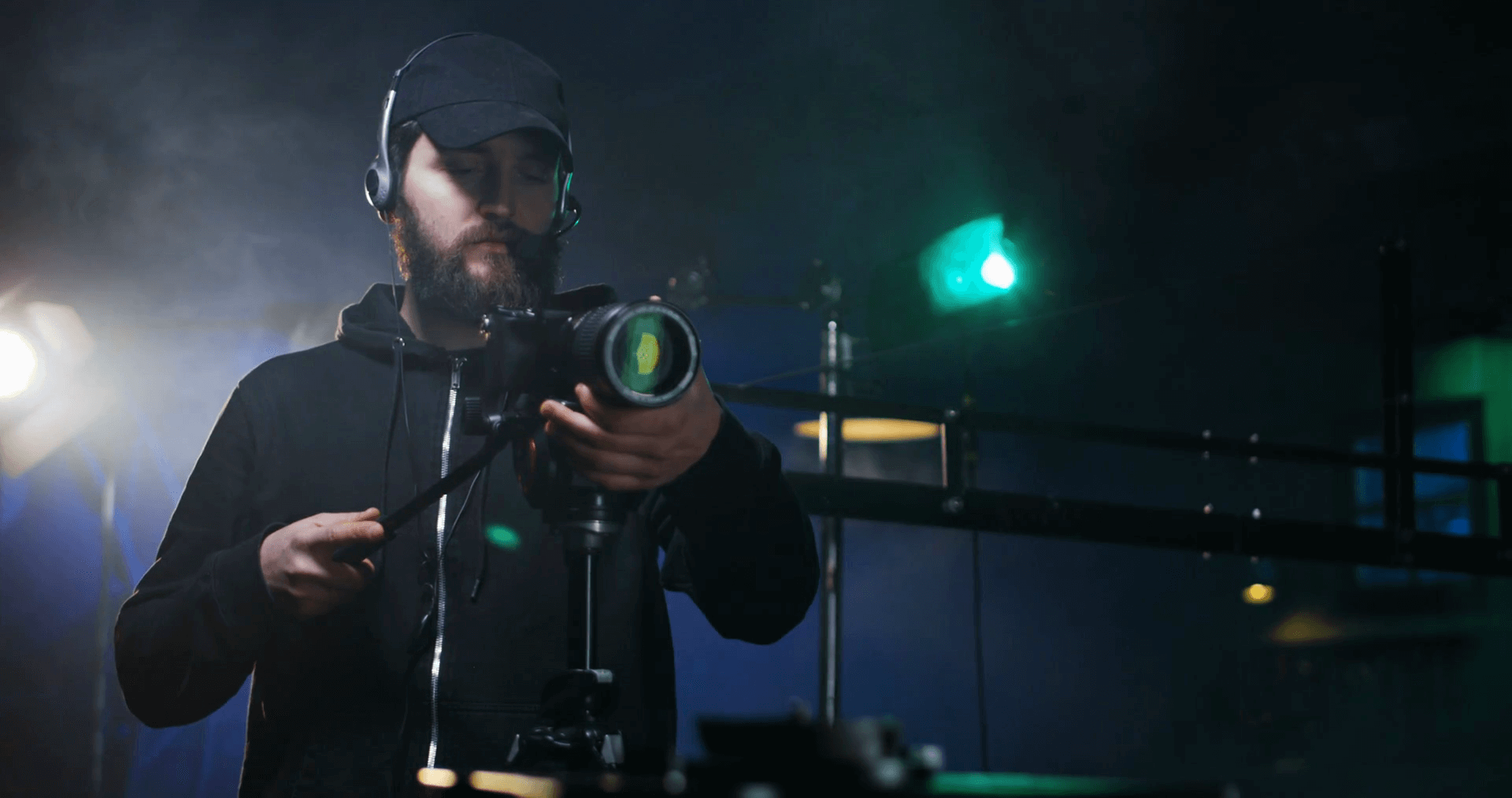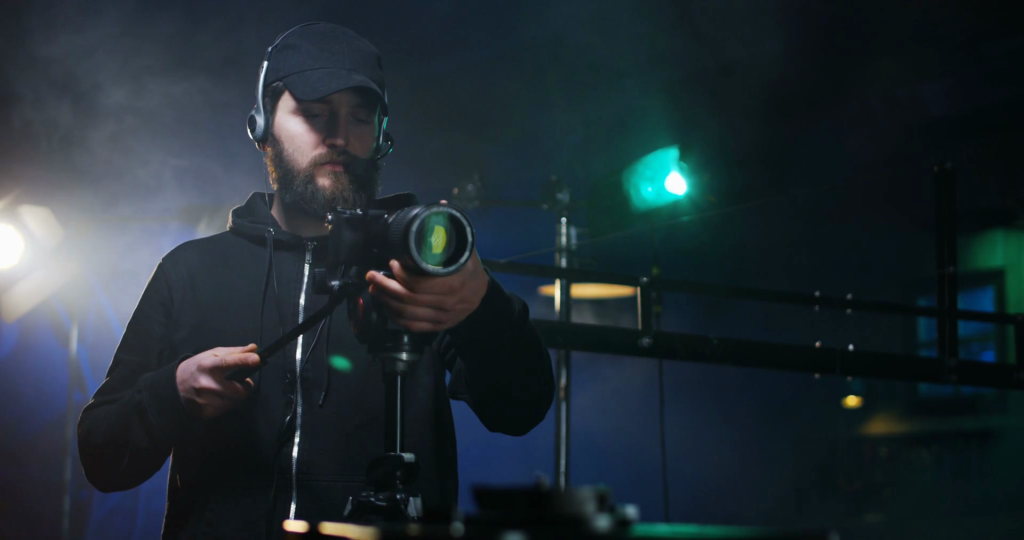 Dutch tilt is another classic music video trick. This is when the camera moves up and down to start or end a scene. When shooting with a single camera, taking as many shots from different angles is necessary. This is to acquire more footage for post-production. During shooting with multiple cameras, the entire song will be shot from different angles, and a small board will sync all footage for post-production editing.
How to Choose the Best Cameras to Shoot Music Videos
For music video makers, there are vast options when it comes to choosing the best camera for music videos for creating great videos. They combine aesthetics, creativity, and the ability to shoot easily from unusual angles. The vivid display and optical stabilization are important aspects to consider in a camera for filming a music video with a lot of camera movements. Due to the need for vertical video for mobile viewing on TikTok or Reels, the camera must be good enough to deliver crop images at different aspect ratios.
Sony ZV-E10 is the most cost-effective Vlog camcorder from the Sony stable. It is a great starting point for music videos. Maybe a small downside is the lack of optical stabilization and rolling shutters when panning. 
Another Sony brand variant for video production is the Sony A7 III camera. It is a smart mirrorless, full-frame video camera with a mix of the best resolution, speed, and related features, suiting all tasks in photography. 
Panasonic Lumix S5 II attracts with its savvy, uncropped videos, excellent stabilization, and video autofocus. On the challenges front comes the issue of cables interfering with the display and cropping at the high frame rate. But Lumix S5 II is a great value-for-the-money camera option for music video shooting. 
Other camera options for music videos include the Fujifilm X-H2S, one of the best mirrorless cameras for video and still photos. Its strengths include the fast stacking sensor. The Fujifilm X-H2S delivers professional-quality videos with no recording limit. You can shoot in 4K for over two hours until the battery runs out. 
The Panasonic Lumix GH6 is another camera that enhances production value and captures sharp images in a variety of conditions.
Canon EOS 5D Mark IV Full-frame digital camera is a legacy of the 5D series known for delivering incredible image refinement, performance, and versatility. Focus accuracy has been enhanced with a refined 61-point AF system and a Dual Pixel CMOS AF pad for fast autofocus when shooting in low-light mode. 
Conclusion
The round-up on best cameras for music video production has surveyed important aspects of the technical side of video production and the need for choosing compatible cameras.
Here, a cross-section of the highly sought-after cameras is looked at in detail, analyzing their performance, features, benefits, and affordability, among others.
You can use these ideas to get the right camera for your musical video and feel proud of its creative brilliance.