Are you confused about which DSLR camera is the best budget-friendly option for you to buy?
Over the years, Canon has emerged as one of the best-selling DSLR Cameras worldwide, and for a good reason. Canon comes with a lifelong guarantee of color accuracy and classic image quality. Not to mention, the extensive range of affordable digital cameras has made Canon a forever favorite for both amateur and professional photographers.
In this article, we have evaluated Canon t7 vs t7i based on price and others, along with our final verdict as to which one is a better digital camera to buy!
T7 vs T7i: A Holistic Comparison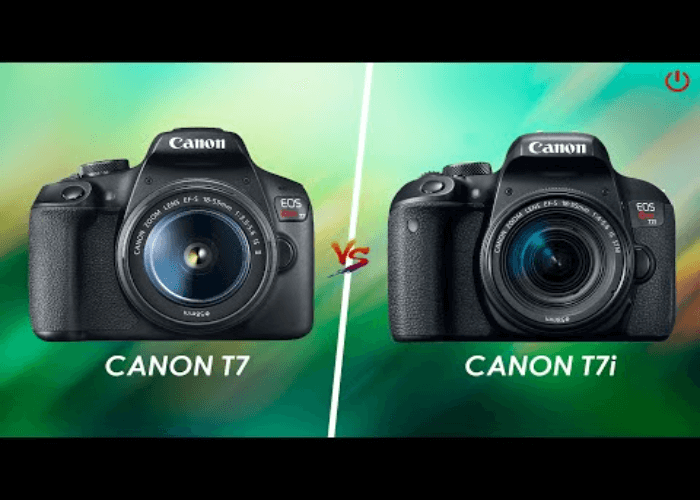 The lowest price available for the Canon EOS Rebel T7 DSLR Camera is online at $399 with an 18-55mm Lens. On the other hand, the lowest price available for Canon EOS Rebel T7i DSLR Camera is $599.99
Undoubtedly, Canon T7 wins the price war by saving a whopping $200. But before we make our final verdict, let's have a look at what comes inside the box when you buy Canon t7 and t7i!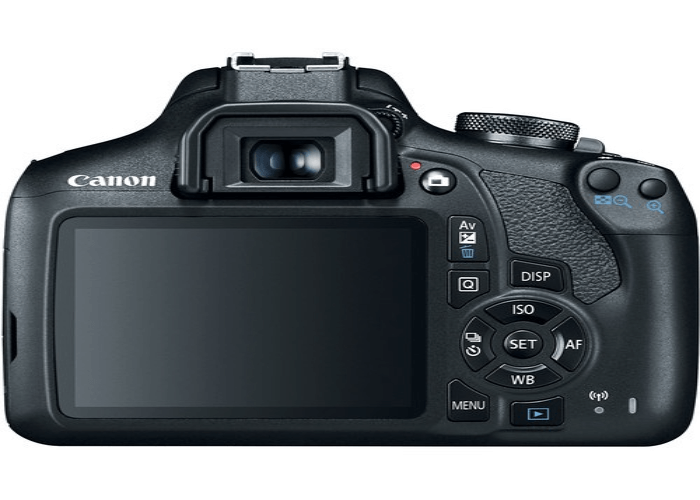 T7 DSLR CAMERA- The T7 mentioned above, worth $399, comes with the camera body and an 18-55mm lens. As a result, you'll have to buy an SD card and protection case separately. However, buying them separately would cost more than buying them altogether. So it is advised to buy a T7 worth $429 with a 64 GB memory card, Camera bag, 58mm UV, microfiber cleaning cloth filter, and Camcorder case.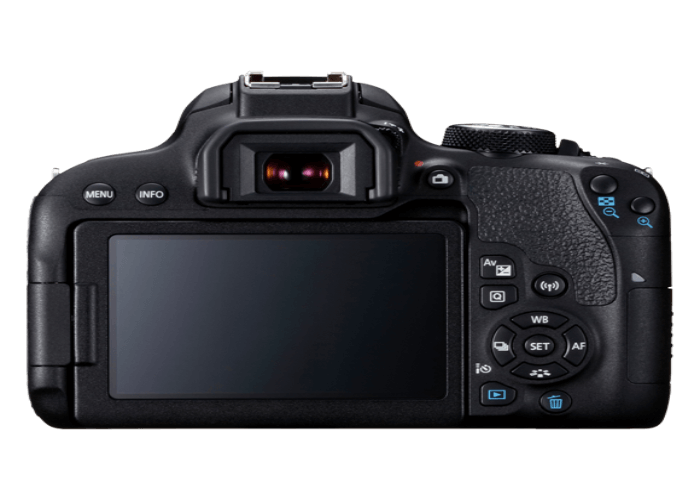 T7I DSLR CAMERA- The t7i mentioned above worth $599.99 comes with Camera Body, Eyecup Ef, Camera Cover R-F-3, Wide Strap EW-400D, Battery Pack LP-E17 (with Battery Cover), Battery Charger LC-E17, Printed Matter Unit, EF-S18-55mm 1:4-5.6 IS STM, Lens Cap E-58I and Lens Dust Cap E. As a result, you can easily find all the necessary equipment inside the box.
Although the t7 is newer than the t7i as it was launched 13 months later, it is quite evident that the t7i still has way more features than the t7. Be it a microphone port or UHS card support, the t7i wins single-handedly for professional photography. But the question is, are you really looking for it? If you're looking for a competitive price, you might be looking to try your hands on DSLR as a beginner.
So, if you're looking for a small size and easy portability on a tight budget, the T7 is most definitely a match made in heaven. However, if you're looking actively for better features like video quality, longer battery life, warranty, etc., then maybe you should compare the t7 and t7i yourself once before you buy.
Our Verdict: Which One is Better in Terms of Price?
Unfortunately, both t7 and t7i lack weather sealing in their bodies and high video quality features in them. But guess what? Both of them have EF/EF-S lenses and smartphone remotes.
As it goes, the t7 proves to be an irresistible choice for enthusiastic photographers who want to switch from a smartphone to a digital camera, with its all-rounder features like Autofocus, Image quality, and Easy portability at an affordable price.
If you're looking for a Low price for a DSLR camera, the Canon t7 is the best choice to buy!
Conclusion
Photography is an art, and a good DSLR helps turn it into a masterpiece. So, if you're an amateur working on honing your photography skills on a budget under $500, it's best to buy a Canon T7. However, for professional photographers who are looking for more features in a budget between $600 to $1000, Canon t7i is the one to have your eyes on!
So why wait? Pick up yours and play with your skill!
Frequently Asked Questions
Which is Better Between Canon T7 and T7i Compare in Terms of Price?
Canon T7 is better than the Canon T7i due to the price difference of at least $170, even when you buy accessories like an SD card with the Canon T7.
Does Canon T7 Come with a Free SD Card?
No. You need to either buy a Canon T7 worth $429 on Amazon that includes an SD card or buy it separately. However, it is advisable to buy them together as it costs less than the latter.
Which is the Best Canon DSLR Camera for Beginners?
Canon T7 is the best beginner-level DSLR camera at an affordable price. But if you're looking for an extensive range of features, it is advisable to buy Canon T7I.
Which is Better, T7 or T7i?
Answer: Canon Rebel T7i is a better DSLR with an extensive range of features from better video quality, longer battery life, warranty period, free SD card, and more.
What Features T7 Doesn't Have?
Answer: Canon Rebel T7 doesn't support 4k recording and isn't weather-sealed. It is not meant for recording fast action videos if that's what you're looking for.