Sony is a high-end camera brand that has showcased some mind-blowing camera features and technology advancements over the years. Today, we will discuss two classics from Sony, which were launched merely three months apart, the Sony A7 and Sony A6000. Though these cameras were the first two mirrorless cameras by Sony, they are still quite popular and interest camera enthusiasts around the world
Sony A6000 vs A7 are quite similar in many ways, but when you look closely, there are also some major differences in their features.
Let's study the key differences between these two phenomenal cameras by Sony.
Sony A6000 vs A7- Key Differences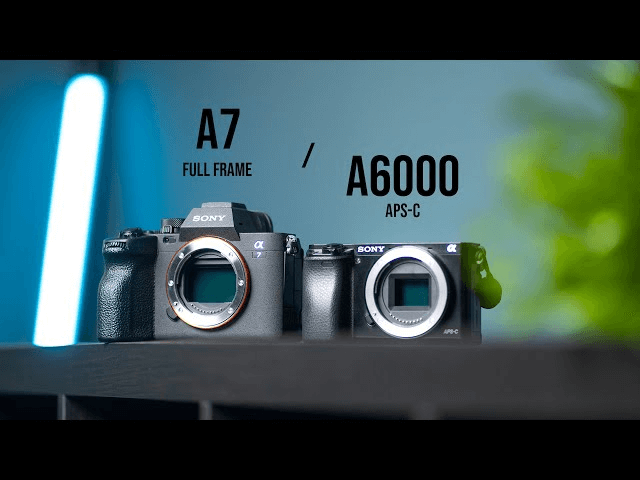 | | | |
| --- | --- | --- |
| Specifications | Sony A6000 | Sony A7 |
| Sensor | 24 MP APS-C CMOS | 24 Mp Full Frame CMOS |
| ISO | 100- 25600 (expands to 51200) | 50- 25600 |
| AutoFocus | 179 AF points | 117 AF points |
| Continuous Shooting | 11 frames per second | 5 frames per second |
| Maximum Shutter Speed | 1/4000s | 1/8000s |
| Viewfinder | 0.39 inch with 1.44M dot resolution | 0.5 inch with 2.36M dot resolution |
| Video Quality | Full HD 1920×1080 | 4k Quality Full HD 1920×1080 |
1. Sensor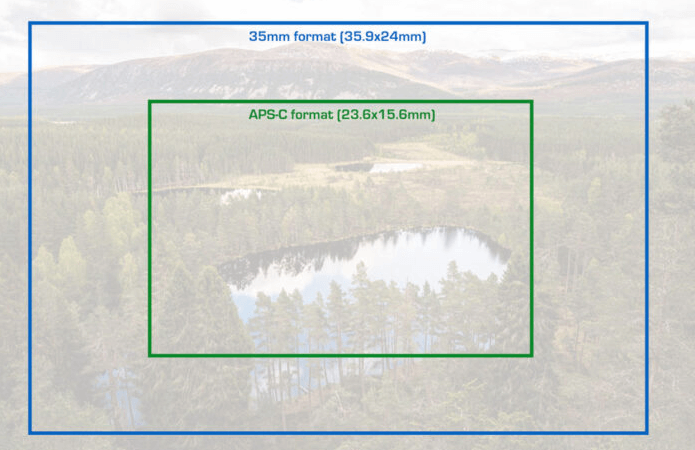 The sensor resolution affects the image quality and the camera's performance in low-lighting conditions. A larger sensor gives a more detailed and clearer image.
Sony A7 has a full-frame sensor, which is 35mm in size and has a resolution of 24.3 MP. On the other hand, the Sony A6000 has the same resolution of 24 MP, but its size is 2.2 times smaller because it is in APS-C format.
2. Auto Focus
Both these Sony cameras use a hybrid autofocus system, which means it has both contrast and phase detection. Both these features work together to build an amazing autofocus system. Phase detection takes precise and quick images and helps in capturing moving objects. Contrast helps to take good images even in low light. Both the cameras have 25 contrast detection points, but the A7 has 117 phase detection while the A6000 has 179.
3. Shooting Speed
Shooting speed comes into the picture when you have to take continuous shots of a moving subject, like while taking pictures of a sports event. A7 can take up to 5 frames per second(fps), but it prioritizes quantity over quality while doing this with low focus accuracy. A6000 Not only works at a speed of 11fps but also has an APs-c's faster autofocus, which gives a clear and detailed image of a moving subject.
4. Shutter Speed
A fast shutter speed gives a short exposure to the photographer, and a slow shutter speed lets the camera take in more light to give the photographer a long exposure. You can adjust the shutter speed on the camera according to the picture you desire to take. A slow shutter speed is usually used to capture the motion in a picture and also when the light is low. Maximum shutter speed of A7 is 1/8000s, which is 1/4000s in A6000.
5. Viewfinder
A viewfinder is a part of a camera that you put close to your eyes and see the subject being photographed. A7 has a 0.5-inch OLED electronic viewfinder with a 22 mm viewpoint and has 2.36M dots of resolution. The size of the EVF viewfinder in the Sony A6000 is 0.39 inches with a 23 mm viewpoint and a resolution of 1.44M dots. Neither of these viewfinders is as good as the latest models in the market, but a larger one in the A7 is still better.
6. Video Quality
Both cameras can record HD videos in AVCHD and mp4 format at 1080p, and they both can take a continuous video of a maximum of 29 minutes. The video quality of these cameras is pretty much similar, but the only difference here is that the A7 can record full-frame 4k movies, which is absent in the A6000. The full HD resolution of movies shot in A6000 still portrays very good quality, but many prefer 4k recording.
7. Build and Design
A7 is one of the lightest and smallest full-frame mirrorless cameras. It is also compact and weather-sealed, which makes it ideal for outdoor use. On the other hand, the Sony A6000 is a little bulkier but has an excellent-quality body that will survive a few scrapes and drops. The major difference is that the A6000 does not have any environmental sealing like the A7, so you need to be careful around dust and water with it, but still, you can get easy 360 shots per charge.
8. Battery Life
A7 can give you 340 shots per charge, but it has a vertical grip that can accommodate two batteries at a time and also a USB port to charge the camera from a power bank for extended battery life. A6000 has only one battery slot and no USB port, so it is advisable always to carry a charger or extra batteries along. Still, the A6000 gives a good 360 shots per charge.
Conclusion
Despite all these differences, know that both these cameras are perfectly capable of taking good-quality images. But, If you are considering buying any of these cameras in 2023, know that these models are around 10 years old and will not have the latest and upgraded features of the brand.
Sony A7 and Sony A6000 have been the most popular cameras by Sony, and the world is still not over them.
The brand discontinued the A7, so your only option is to buy a secondhand, but you can still buy a brand new A6000.