Do you have a thirst for adventure and a love for living on the edge? If so, then a GoPro might be just what you need. Since their introduction in the camera market, they have focused on reaching the extremes. From surfing massive waves to jumping out of airplanes, GoPro's expertise is to capture everything in between. These compact, durable, and lightweight devices can be mounted on almost anything, making them the perfect companion for anyone who loves pushing the limits.
If you're not familiar with GoPro cameras or considering buying one, this article will explore the top uses for your GoPro camera and show you how to capture those heart-stopping moments that make life worth living. So, strap on your helmet, grab your GoPro, and dive into the exciting world of extreme sports and adventure photography.
Introduction to the GoPro Camera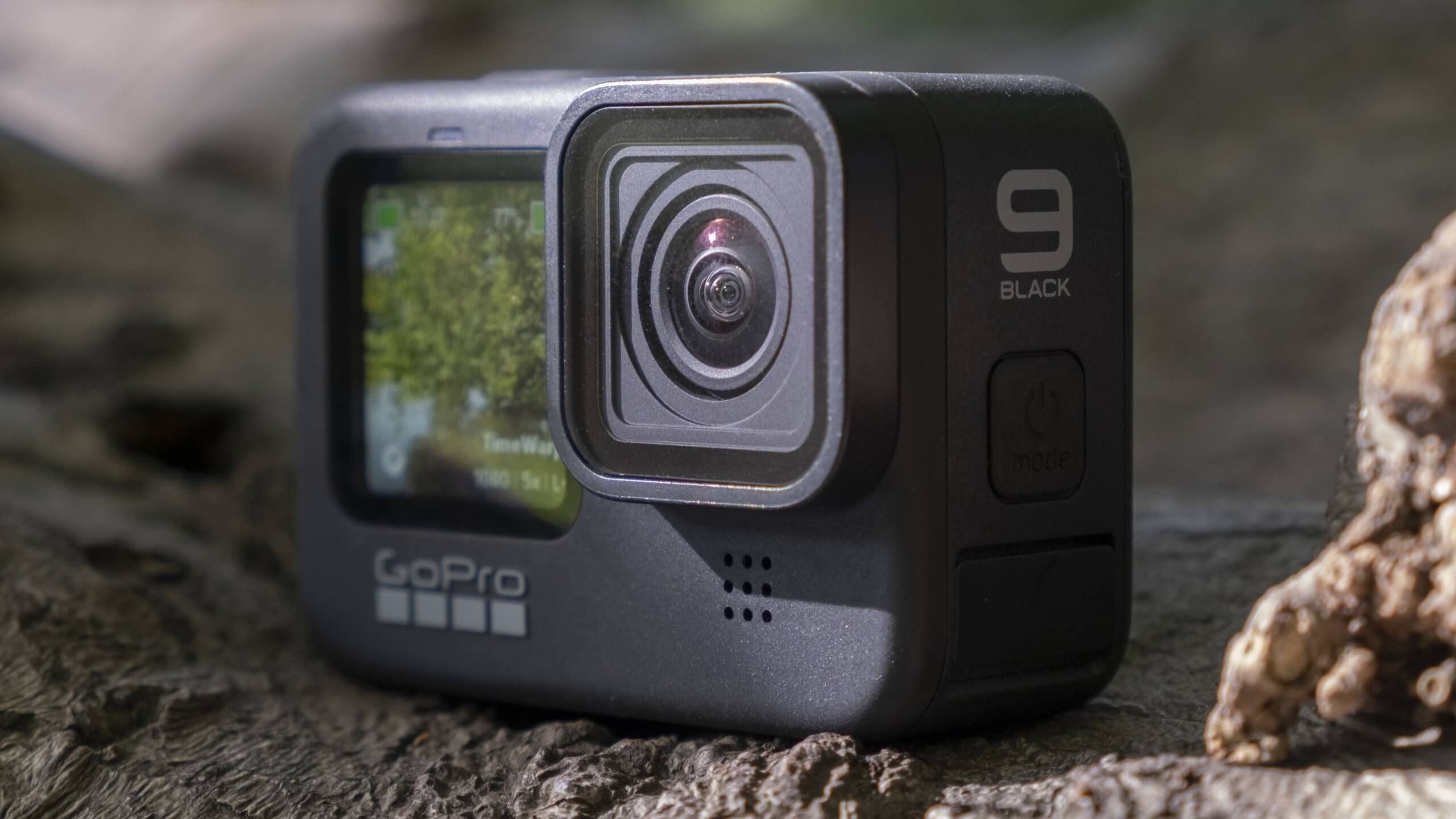 GoPro cameras are rugged and compact, designed to withstand the most demanding environments while capturing high-quality videos and photos. First introduced in 2004 with the then newly developed GoPro 35mm HERO, it has sincebecome a household name for anyone who loves adventure sports, travelling, or creating stunning visual content. What sets GoPro cameras apart is their rugged design, waterproof capabilities, and wide-angle lens that can capture breathtaking shots in the most challenging environment. So whether you're skiing down a mountain, surfing the waves, or hiking through the jungle, a GoPro camera will document every moment of your journey.
Benefits of Using a GoPro Camera
GoPro cameras have become increasingly popular in recent years and for a good reason. They offer a range of benefits that traditional cameras can't match. Here are just a few of the advantages of using a GoPro camera:
1. Versatile and Durable
One of the most significant benefits of using a GoPro camera is its durability. Its rugged exterior ensures protection against wear and tear, making them perfect for harsh environments. Coupled with the fact that they're shockproof, waterproof, and dustproof, it makes GoPro the ideal friend for use in extreme environments, whether for content creation, travel vlogs, or extreme sports.
2. Compact Size
GoPro cameras are tiny compared to traditional cameras, making them easy to carry around and mount on anything from your helmet to a glider. Whether surfing, snowboarding, or skydiving, you can easily clip a GoPro camera onto your gear or helmet and capture all the action without any added weight or bulk.
3. Wide-Angle Lens
The wide-angle lens on a GoPro camera lets you capture a much enhanced and full-fledged video/photo in a single shot. This is particularly useful when filming extreme sports, where the action is fast-paced and unpredictable. With a GoPro camera, you can capture the entire scene without adjusting your camera angle.
4. Shooting Modes
GoPro cameras have various shooting modes, including slow-motion, time-lapse, and burst. The slow-motion feature allows you to capture the action in even more detail. This is particularly useful for sports like speedboating, where the action is often very fast-paced, and everything goes by in the blink of an eye. Many GoPro cameras have a time-lapse mode that can help you capture stunning footage of landscapes and cityscapes. Set your camera up on a tripod or a stable surface and let it capture the scene over time.
Top Uses For a GoPro Camera
1. Extreme Sports
One of the most popular uses for a GoPro camera is to capture extreme sports. Whether you're into snowboarding, surfing, skateboarding, or mountain biking, a GoPro camera can help you capture all the action in stunning detail. Here are just a few tips for using your GoPro camera to film extreme sports:
Mount Your Camera Creatively: One of the great things about GoPro cameras is that they can be mounted in various ways. Try mounting your camera on your helmet, chest, board, or bike handlebars to get an interesting perspective.
Experiment with Different Camera Angles: Don't be afraid to experiment with different angles to capture the action from unique perspectives. Try mounting your camera on a drone or a pole to get an aerial view of the action, or use a selfie stick to get up close and personal with the athletes.
2. Travel and Adventure
GoPro cameras are also great for capturing travel and adventure. Whether hiking through the mountains, exploring a new city, or embarking on a road trip, a GoPro camera can help you capture your journey's excitement and beauty. Here are a few tips for using your GoPro camera to capture your travel adventures:
Capture Underwater Footage: One of the most exciting things about GoPro cameras is their ability to capture underwater footage, making them perfect for grabbing footage of your underwater adventures. So whether you're snorkelling or scuba diving, a GoPro camera can help you capture all the beauty and wonder of the underwater world.
Capture the Landscape: The wide-angle lens on a GoPro camera is perfect for capturing sweeping landscapes and cityscapes. Use it to capture the full scope of the scenery and create stunning footage that will take your breath away.
3. Wildlife Filming Using a GoPro Camera
GoPro cameras are also great for capturing wildlife footage. Whether you're filming birds, tigers, elephants, or reptiles, a GoPro camera can help you get up close and personal with the animals without disturbing them. Tips for using your GoPro camera to capture wildlife footage:
Use a zoom lens: Many GoPro cameras have a zoom lens that can help you get closer to the animals without disturbing them. This is particularly useful for filming shy or skittish animals.
Be patient: Capturing wildlife footage can take time and patience. Be prepared to wait for the animals to come to you and be ready to capture the action when it happens. Before you start filming, take some time to plan out your shots. Think about the angles you want to capture and the moments you want to highlight
Use a tripod or stabilizer: Keeping your camera steady is essential when filming wildlife. Shaky footage can be distracting and difficult to watch. Use a tripod or a stabilizer to keep your camera steady and avoid shaky footage.
Tips for Capturing the Best Footage with a GoPro Camera
While the output quality of footage shot on a GoPro can not be overstated, there are still a few more things you can do to make it better:
1. Use the Right Settings for the Situation
This might seem obvious, but it's incredible how many people don't take the time to adjust their camera settings to fit the Situation they're shooting in. For example, if you're shooting in low light, change your camera's ISO and shutter speed accordingly. If you're shooting action footage, you'll want to use a higher frame rate to capture the fast-moving action. Take a few moments to adjust your camera's settings before you start shooting, and you'll be amazed at the difference it can make.
2. Mount your Camera in Interesting Places
One of the best things about GoPro cameras is their versatility. You can mount them just about anywhere, which means you can get shots from angles you can't get with a traditional camera. Try mounting your camera on your helmet, surfboard, or even your dog's collar. The possibilities are endless, and you never know what kind of fantastic shots you can capture.
3. Use a Stabilizer
While GoPro cameras are great for capturing action footage, they can be shaky if you hold them. To get smoother footage, consider investing in a stabilizer. Plenty of handheld stabilizers on the market are designed specifically for GoPro cameras, and they can make a massive difference in the quality of your footage.
4. Keep your Camera Clean
This might seem like a no-brainer, but keeping your GoPro camera clean is essential to get the best footage possible. Dust and dirt can quickly get into the lens or cover the microphone, affecting your footage's quality. So please take a few moments to wipe down your camera before you start shooting, and keep it in a protective case when you're not using it.
5. Use a Red Filter
Water absorbs colors differently than air, making underwater footage look blue or green. To correct this, use a red filter on your GoPro camera to help restore the natural colors of the aquatic environment.
6. Use Underwater Lighting
Underwater lighting can help bring out the colors and details of the underwater world. Consider investing in a waterproof light or using the natural light available to create stunning footage that will take your breath away.
7. Carry Extra Batteries
GoPro cameras can use up a lot of battery life, especially when filming in high-quality modes. So consider investing in extra batteries to ensure you have enough power to capture the action and don't miss the perfect shot.
8. GoPro Studio
GoPro Studio is a free editing software designed specifically for use with GoPro footage. It allows you to edit your footage, add music and transitions, and export your videos in various formats. GoPro Studio is simple to use and is a great way to cleanse your GoPro footage quickly and easily without having to go through the hassle of editing in cumbersome and complex editing software.
Review of the latest GoPro Camera models
1. GoPro Hero 11
Starting with the latest release, The GoPro Hero 11 is designed for professional content creators, with features such as a front-facing screen and improved low-light performance. It features an impressive 5.3K video resolution, improved low-light performance, and a new HyperSmooth 5.0 Boost mode that makes shaky footage a thing of the past.
2. GoPro Hero10 Black
The GoPro Hero10 is also fantastic, with a 5.3K video and 23MP photos. One of its standout features is its HyperSmooth 4.0 stabilization, which is smoother than ever and makes the footage look incredibly professional. It also has improved battery life, which is always a plus. 
3. GoPro Hero9 Black
The GoPro Hero 9 was a significant upgrade from its predecessor, the Hero 8. It introduced 5K video, 20MP photos, and HyperSmooth 3.0, which significantly improved over the previous version. It also featured 1080p live streaming and a larger rear-facing screen than the Hero 8. The screen made it easier to see what you're shooting.
4. GoPro Hero8
The GoPro Hero8 is still a great camera, especially if you want something more affordable. It has 4K video, 12MP photos, and HyperSmooth 2.0, which is still excellent stabilization technology. Its compact design also makes it easy to take on the go. it is waterproof up to 33ft(10m) which makes your water-based adventures extra secure.
5. GoPro Hero7
The GoPro Hero7 is the oldest camera on this list, but it's still a solid option. It has 4K video and 12MP photos which is still more than enough for a regular video, and its HyperSmooth stabilization was the best available at its release. While it may not have all the bells and whistles of the newer models, it's still a reliable camera for capturing your adventures on a budget.
Ultimately, it comes down to factors like your preference, budget, and your goals with the camera. If you need the latest technology, GoPro Hero11 is the best out there. On the other hand, if you want a more budget-friendly option, the Hero 8 or Hero 7 are both excellent choices.
GoPro Camera is the Best Action Camera for Your Adventures
The GoPro camera is the best action camera for capturing your adventures and experiences. Its durable design, wide-angle lens, and range of shooting modes make it the perfect camera for adventure sports, travel, and more.
Additionally, with the latest models offering improved features such as image stabilization and live streaming, there has never been a better time to invest in a GoPro camera. So why not experience the world from a new perspective with a GoPro?