Lenses are the most important part of a camera. Without a good lens, your best camera is of no use. Many types of lenses promise different results based on various photographic needs.
Experts are of the opinion that the lens that lets you click perfect pictures may not be suitable for shooting high-quality videos. Strange as it may sound, it is quite true. That is why many photographers carry two lenses- one for photos and the other for videos.
And there are lenses made for specific cameras. So, if you own a Canon camera, the lenses that may work exceptionally well with a Nikon camera may not work with yours.
In this article, we share some of the best lenses for shooting on Canon SLR with videos.
What to Look for in a Lens for Videography?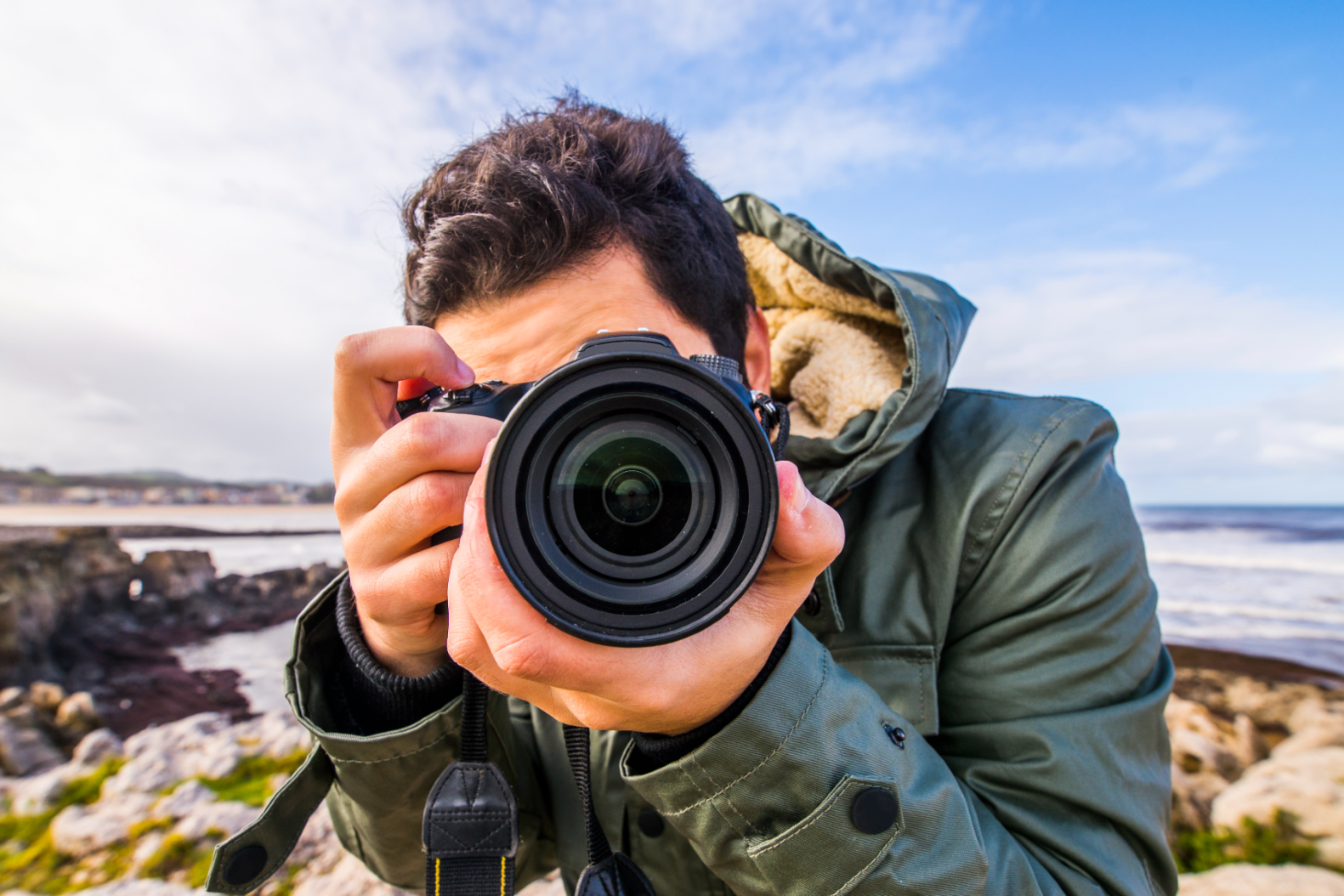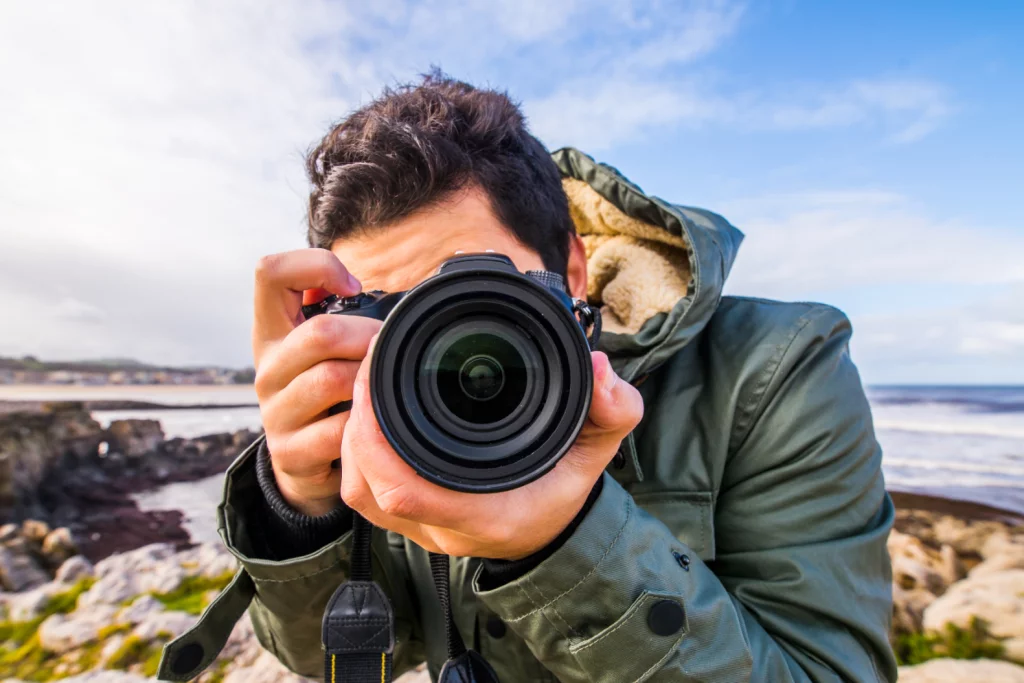 Some lenses are better than others. But how do you find that out without trying each one on your camera? There are a few things you need to look for in a lens that will help you determine whether they are the right pick for your videography adventures.
Image Stabilization: This is an important feature that many don't bother to check in a lens for videos. Stable and steady frames during videography are important to get jiggle-free results. A lens with this feature will enable you to click on running animals, waterfalls, and more without using a tripod for your camera. You can freely move about getting your best shots without worrying about shaky results.
Autofocus: Camera shakes are taken care of by IS, but what about blurred moving images? That will be taken care of by autofocus. Make sure a lens for your Canon SLR has autofocus to prevent moving subjects in your videos from getting blurred. This feature helps the lens automatically focus on the subject to make it appear crystal clear in the videos.
Type of Lens: There are two types of lenses- primary and zoom. Primary lenses have a fixed focal length and are more reliable for shooting videos in similar kinds of settings. Zoom is the more versatile type with a changeable focal length. These types are best for adventure and different setting shoots.
Focal Length: Along with the lens type, you must also know what focal length you need for your videos. Choosing a lens that has your desired focal length makes it easy for you to shoot non-stop without changing your position or the scene. You can choose the right focal length by deciding what type of scenes you will be shooting.
5 Best Lenses for Video Recording in a Canon SLR
Below are the top 5 lenses for video recording in a Canon SLR camera as chosen by experts.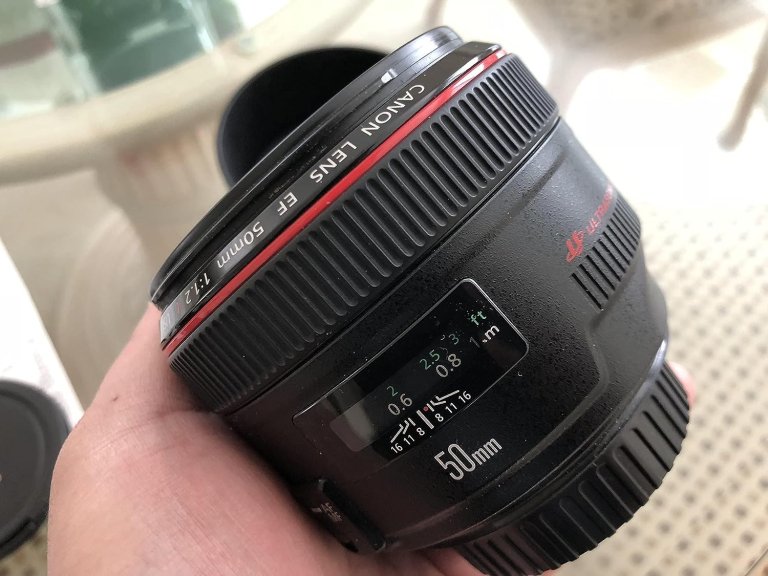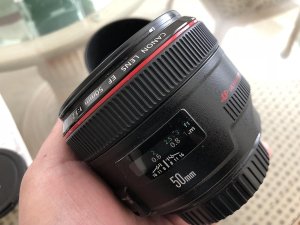 This is considered one of the best lenses by professionals because of its quick, accurate, and stunning images and videos. This is a prime lens with a fixed focal length of 50mm that allows you to shoot running videos brilliantly.
Specifications:
Full-frame standard prime lens
50mm Fixed focal length
f/1.2 – f/16 aperture range
Ring-Type Ultrasonic Motor (USM) AF System
72mm filter size
AF with full-time manual focus
8 elements in 6 groups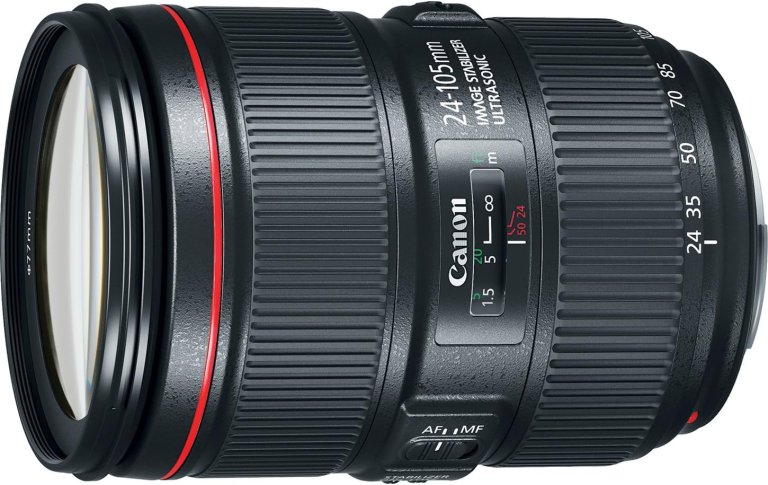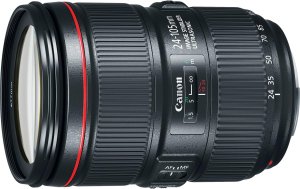 This lens is superb for shooting in bright light or outdoors. It has an automatic focus and an Ultrasonic Motor. With this motor, you can shoot videos without the sound of the camera's microphone interrupting the sounds of the subject and surroundings.
Specifications:
Standard zoom lens
24–105mm focal length
f/4L aperture
Air Sphere Coating for reduced ghosting and flare
17 elements in 12 groups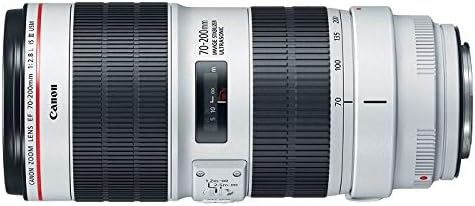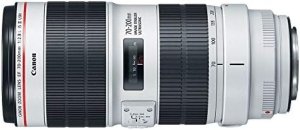 This lens has earned the status of Canon's most versatile EF telephoto lens. No matter how challenging your subject is or in which lighting conditions you are shooting your videos, this lens delivers the finest results in all scenarios. It's one of the best lenses videographers can equip themselves with.
Specifications:
Standard to a telephoto zoom lens
70-200mm focal length
f/2.8 – f/32 aperture range
77mm filter size
Ring-Type Ultrasonic Motor (USM) AF System
23 lens elements in 19 groups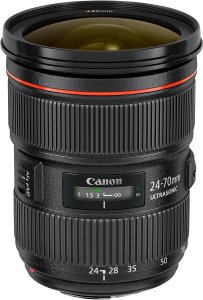 Having one of the most versatile focal ranges, this Canon SLR lens is highly skilled and equipped to handle challenging shooting conditions with adeptness. It is great, especially for wildlife and travel videographers, because of its brilliant wide angle and close-up shooting capabilities.
Specifications-
Wide-angle to standard zoom lens
24-70mm focal length
f/2.8 – f/22 aperture
82mm filter size
Ring-Type Ultrasonic Motor (USM) AF System
18 lens elements in 13 groups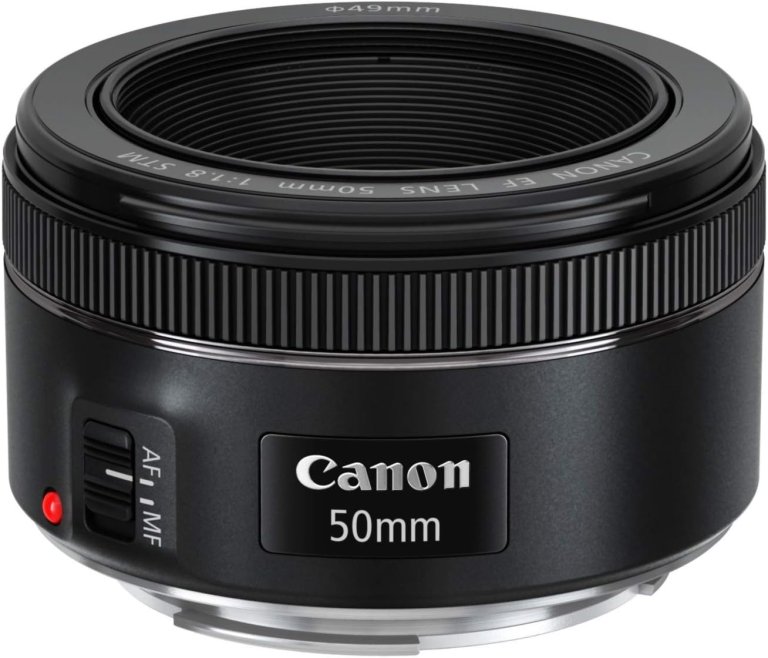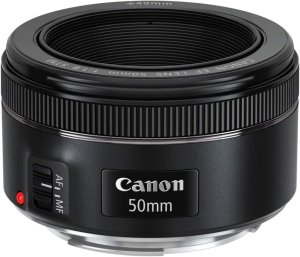 Its fast, steady, and brilliant low-light shots make this Canon SLR lens a hit among professionals. It is especially great for nighttime video recording as it gives clear footage without disturbing the subject with its quiet operation. Plus, it has a stunning bokeh effect feature, which transforms your videos and gives them a cinematic appeal.
Specifications:
Prime lens
50mm focal length
f/1.8 aperture
49mm filter size
Continuous move Servo AF
6 elements in 5 groups
To Sum it Up
As we saw, it is very important to choose the right lens for your camera. There are many lenses to choose from, but with the help of the above 'what to look for in a lens for videos' tips, you can pick the best one for your camera and shooting needs.
These are the 5 best lenses for Canon SLR cameras, but they work with a DSLR camera too. There is a very slight difference between the two types of cameras with similar features and lens compatibility.
SLR means single-lens reflex cameras, and DSLR means digital single-lens reflex cameras. There is only the difference of digital in both. While SLR cameras come without LCD screens, DSLR cameras feature LCD screens to let the videographer see live recordings.
But with these skilled SLR Canon lenses, you should not be worrying about your results being subpar. You focus on your subject and shoot your best videos.